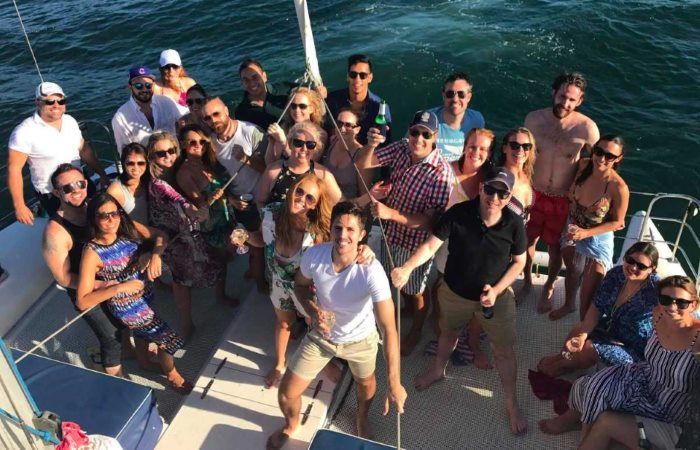 25th Birthday Party Ideas - Have a Boat Party
Your 25th Birthday is a great excuse to throw a big party, and what better way to party than on your own private boat with your friends.
When planning your event and choosing your boat we recommend thinking about the following factors:


1. Size and Budget:
This is normally the place to start - A typical cruise for your mid-20's is more aimed on the budget side - you'll likely be asking your friends to chip in, so you'll need to have a quick think about how many people you think will come.

Just an approximate number is fine to start with so you can request a couple of quotes from us below - we can supply you with a range of different budgets.


2. Lunch or Sunset?
Always a difficult one! Firstly note that there has to be substantial food for your guests to abide by RSA on all boats, therefore nearly all cruises start around 12pm/1pm for the lunch cruise or 5pm-7pm for the sunset cruise to encompass dinner.

The key difference of course is the swimming - these days most of our boats have a great selection of water toys and the lunchtime cruises have become the more popular choice based on the hours of fun splashing around in a nice sheltered bay.

The sunset cruise on the other hand gives you a great perspective of the City lit up at night and lends itself more to dressing up or going out afterwards.


3. Alcohol
You'll likely want a party boat with the option to BYO alcohol to keep your overall costs down - most of the boats in our fleet have this option.

Some boats have restrictions on spirits, particularly shots - in the interest of safety.
Whilst we always expect plenty of drinks and fun times, it is vital that guests respect the skipper, crew and boat.