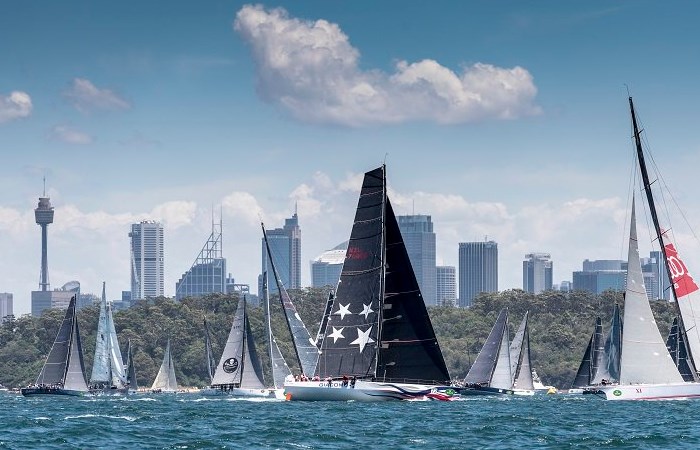 Boxing Day Cruises
Various Boxing Day cruises are available to suit a wide range of budgets.


Every year since 1945, huge crowds gather around the stunning Sydney Harbour to celebrate Boxing Day with the iconic Sydney-Hobart Yacht Race. One of the world's best and most difficult races, it's a 630 nautical mile (1,176 km) adventure starting from the Sydney Harbour and heading south along Australia's east coast. Spectators fill the shores of the harbour to watch the start of the race and to cheer the yachts as they head out towards Sydney Heads and the open ocean. But the best way to experience this spectacular event is on board any of our Sydney Harbour Cruises.

Boxing Day is an exciting time to be in Sydney as it often coincides with other festivities at the end of the year, including New Year's Eve's celebrations, so you'll be see many of the world's most impressive yachts.


A Typical Boxing Day Cruise in Sydney

- a 5 hour cruise starting at around 11am
- front row seats for the most exciting yachting event of the year
- comfortable viewing on spacious observation decks
- choice of a luxurious lunch or light refreshments
- drinks may be purchased from a licensed bar or from an unlimited drinks package on board the vessel


Tickets or Private Charter?

Various Boxing Day cruises are available to suit a wide range of budgets.
Tickets are priced from around $100 per person and include your food and drink.
Private charters vary in luxury and therefore price, but start from around $2,000 the smaller boats, so you can end up paying a similar price per head if you get a boat the right size, and are prepared to do some organising of the catering yourself. With a private charter, you can of course have all inclusive packages too, and you have the advantage of being about to chose a spot for your lunch and a swim with your friends and family. It's a busy day on the harbour, so early bookings are advised.