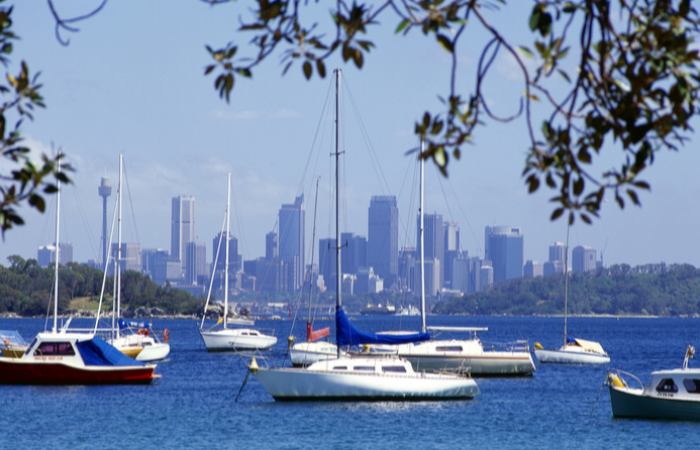 How to Rent a Boat on Sydney Harbour
Renting a boat by yourself is hard. At Boat Hire Sydney we know all about boat rental! Let us help you make the right choice.
Are you thinking about renting a boat on Sydney Harbour? Getting stuck in the deep end is no fun when trying to rent your first boat. Let us lend you a helping hand (or an oar!)


As someone who doesn't have much boating knowledge it is almost impossible for you to make an informed decision when it comes to boat selection. Renting a boat all by yourself can be really challenging. The best way to ensure that you're getting your ideal boat cruise on Sydney Harbour is to speak to the people who can help you to properly weigh up your options!


At Boat Hire Sydney we know boats. We're also very familiar with all the options available for your boat cruise on Sydney Harbour.
Some of the questions we may ask you before matching you to your boat include:

How many guests will be attending?

What are the ages of the guests?

What is the occasion?

What is your budget?

Is it formal or casual?

How many hours do you want on the water?

Do you have any spots on the Harbour that you want to visit?

Where do you want to be picked up and dropped off?

Do you want private catering or a DJ?
Your answers to these questions will help us to understand which rental boat will be your best match for a day out on Sydney Harbour.


How much is it to rent a boat?

The price to rent a boat varies greatly according to the size and type of boat.


Budget

sports boats can go for between $

3

75

-$500 per hour.

Catamarans

are generally between $500-$700 per hour.

Luxury boats

can be between $600-$1100

+

per hou

r.




When calculating the cost per person there can also be a huge range according to the number of people attending. A boat cruise at $600 per hour ends up working out to be only $20 per person per hour for a guest list of 30 people.


How much does a private boat cost




Nearly all of the boats we offer on Boat Hire Sydney are private rentals. You won't be sharing the vessel with anyone else! Apart from your guests of course. Most boats have a minimum booking window of four hours which means that even the cheapest boats cannot be rented for less than $1500 in total (including fees).


On top of the per hour rental fees are also wharf fees, BYO fees, and for certain vessels, crewing fees.

The most common BYO fee is a $100 flat fee.

Generally wharf fees are $50 x 2 = $100 ( for the arrival and departure).

Some boats have additional crewing fees, however, it's typically included in the cost of most catamarans.

Many of the boats available for hire in Sydney offer overnight accommodation. If you're really keen to make the most of your sightseeing in Sydney, private boat hire is for you!



Cheap boat hire

If your budget is on the lower end, you may want to find a boat tour of Sydney Harbour that doesn't come with a huge price tag.


Some of the cheapest boats to hire on Sydney Harbour are the sports boats. Many of the smaller catamarans are good value for money, too. The most economical boat that we have available for small parties in the Rockfish II. It is stylish catamaran, perfect for getting in close to the beaches for a swim and a BBQ onboard. Best of all, the boat can fit up to 20 passengers!

Party boat hire

A boat is the perfect venue for your next party. And much to everyone's surprise it often works out much cheaper than hiring a venue on land!

Renting a boat for a party is a new experience for some of the most avid party planners out there. Without the right knowledge and contacts it can be overwhelming as there are quite a few important points to consider that are not a factor when hiring a hall or restaurant venue.
Some of the most common questions we get are: in regards to the availability of stereos (yes!), BYO (often an option), inclusion of cutlery & utensils (often) and access to the boat before the event starts (not normally possible). There are certain boats that are good for weddings, those that are perfect for a casual cruise with friends and of course one for the hens night!


Self drive boat hire


At Boat Hire Sydney we don't currently offer self drive boat hire. That said, we agree that is it a great option for boat enthusiasts to get out there and enjoy the great Sydney Harbour.

Much to the surprise of many, not all boats require a boat license in order to drive. However, there are strict restrictions as to who is driving the boat and also in regards to safety and weather conditions. Another factor to consider before choosing the self-drive option is the bond. Just like renting a car most self drive boat rental companies will require a boat to cover any damages that may arise from your use.


Which wharf should my Sydney boat cruise depart from?

Many people get one very important point wrong when first looking into boat hire on Sydney Harbour. When renting a boat in Sydney, the starting point does not always have to be at King Street Wharf. There are actually a number of very popular wharves outside of the Sydney CBD. Sydney Harbour enjoys more wharf options than any other harbour in the world. There are over 40 to choose from! Extra fees may apply, depending on the particular wharf and also the boat that you choose.

The starting point you choose when renting your boat can also reflect the route that you would like to take. Let's take a look at some popular options.


Boat Hire King Street Wharf

King St Wharf at Darling Harbour is the favourite spot to start a boat charter on Sydney Harbour for most people. Thanks to great public transport links and also for going out afterwards. For our side of the planning it is also a favourite! King Street Wharf allows Boat Hire Sydney to book in a spot for your boat rental in advance so don't have to worry about ferries.


Typical Sydney Harbour boat cruise from Kings Street Wharf

A typical cruise will start from King St Wharf in Darling Harbour and go for a scenic cruise on the way to a nice sheltered bay such as Athol Bay and Clifton Gardens. Another popular route is to cruise around on the other side in the Watsons Bay area. Here we normally anchor up for a swim and a BBQ or dinner before heading back.


It's best to leave the route mostly in the hands of the skipper as they will know the best places for the conditions on the day, but by all means talk to them when you board. If you have a specific plan in mind that is crucial to the success of your cruise, please let Boat Hire Sydney know in advance so that we can check it's all possible and give the skipper the heads up!
Boat Hire Lavender Bay

All the way at the end of Lavender crescent in North Sydney you will find the Lavender Bay Ferry Wharf. The wharf enjoys a very convenient location, nearby Luna Park and also the North Sydney Olympic pool.


Why start your Sydney Harbour boat cruise from Lavender Bay?


This wharf offers the best of both worlds: spectacular views of Sydney Harbour right from the very start plus an excellent location for those who live in work north of the Harbour bridge. Once your charter is over you'll be well placed for a few hours spent reliving your childhood at Luna Park!


Boat Hire Balmain

Balmain wharf on Thames street is is sometimes used for charters on Sydney Harbour. It is a popular wharf for the medium sized boat owners thanks to the good access from the water.

Why start your Sydney Harbour boat cruise from Balmain?


Those who start their charter in Balmain have many restaurants, bars, and shops all within easy walking distance! Another benefit is that the wharf is not too busy and is relatively sheltered. Balmain is a great starting point for those who want to spend some time on Rodd island.



Boat hire Rose Bay
If you live in Sydney's East you may want to start your Sydney Harbour cruise in Rose Bay.
Since the wharf in Rose Bay is quite a journey for some boats to travel there may be an extra fee for starting here.


Why start your Sydney Harbour boat cruise from Rose Bay?


Rose Bay Ferry Wharf caters to all private charters in the area and it is very popular for birthday parties. There is a huge number of spectacular sailing routes that your boat charter can follow from Rose Bay!


More Wharf options

As we mentioned, Sydney Harbour has the most wharves on any harbour in the world. Although the above are the most popular, there are plenty of others for you to consider as well! The options are endless when Renting a boat on Sydney Harbour !