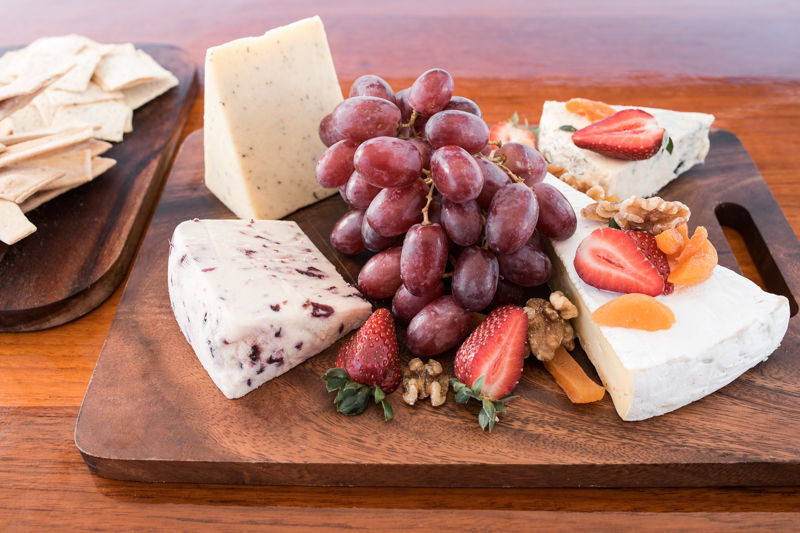 BYO Catering Ideas for a Boat Charter
BYO charters are a popular choice for many people wanting to hire a boat on Sydney Harbour, and fair enough – bring your own options allow flexible food choice and are generally quite friendly on the wallet. Luckily Boat Hire Sydney has a wide range of vessels catering to this preference. Having chartered a couple of boats in our time, we've learnt the ins and outs of what foods make for a great charter experience and are here to share these to ensure you have the best possible day or evening on the water!
The key with easy BYO food is simplicity. While a lot of our vessels do have small galleys or kitchens there are some occasions where the re-heating of food isn't an option. For this reason, the more preparation you do beforehand the better. As they say, those who fail to plan, plan to fail. This doesn't mean spending all week in the kitchen however, as you will see with the following fail-safe options…
Filled Rolls / Wraps
Perfect for: Day trips, Families
Even the most basic of chefs can throw together a delicious sandwich using some cold meats or a hot chicken from the supermarket. Rolls are easily packed into Tupperware and don't normally require much refrigeration, serving and result in minimal leftovers, plus they are loved by kids and adults alike! If you don't have time to make them yourself, we hear Subway does a pretty good catering package…
Pizza
Perfect for: Bucks Parties, Hen's Dos, Birthday Parties
It does not come easier than ordering Pizza for your boat charter, which can be done on the day of departure and delivered straight to the wharf to ensure it keeps its heat. We recommend this for any event involving alcohol as it's a sure fire way to keep the crowds happy and healthy.
Barbeque Meats & Salads
Perfect for: Birthday Parties, Day Trips, Families, New Years Eve
Simply bring some rolls, sausages, kebabs, patties along with a pre-prepared salad or two and our crew will be happy to help cook up the meat to accompany it. Guests can create burgers, hot dogs or simply enjoy a kebab and salad.
Platters
Perfect for: Hen's Dos, Anniversaries
Order a sushi platter from your favourite spot for a yummy meal that's sure to delight or alternatively create an antipasto platter by bringing along some cheeses, cured meats, crackers, olives, grapes and other nibbly bits.
Chips & Dip
Perfect for: Every occasion!
While we must enforce that chips and dip should always be accompanied by a more substantial meal, they are definitely a crowd pleaser and not to mention one of the easiest and cheapest additions to this list. If you want to be a bit fancy, then impress with some homemade guacamole and corn chips.
Boat Hire Sydney loves a BYO just as much as the last person which is why we've made the process super user-friendly by including cutlery, crockery, serving utensils and crew who are more than happy help serve food and will even do all the washing up / clearing of rubbish. If you've got a little extra cash to splash or simply would prefer to remove the hassle of BYO then consider having your charter catered, you will be surprised at some of the affordable options available!