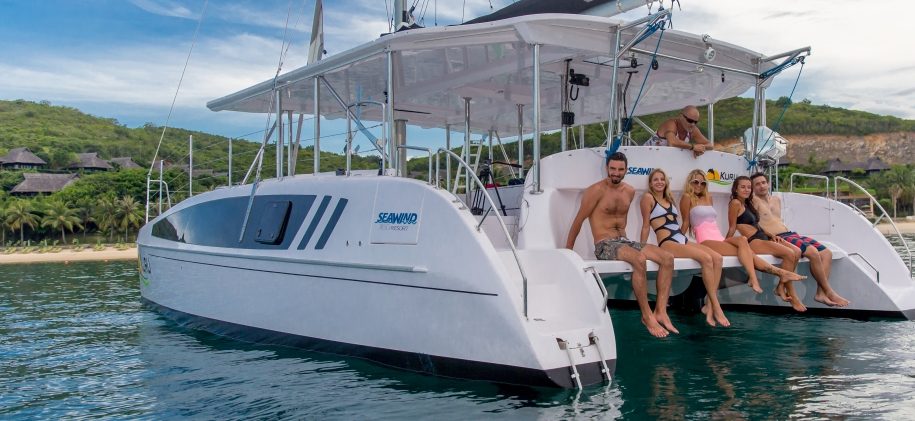 Organising a Boat Charter 101
You have successfully found the perfect yacht or catamaran with the help of Boat Hire Sydney – woohoo! But now comes the organizational fun of collecting everyone's money and planning food and beverages. Luckily being rather experienced at this we've put together a tried and tested process that is guaranteed to make this 'admin' a lot easier on everyone.
It's your Birthday, or your sister's Hen's Do for example – so you've landed the lucky position of being in charge. In order to make life a lot easier, the pros at BHS recommend charging each guest the cost per head and also adding a small food fee to cover groceries and potentially beverages should you choose. This means that there are no double ups when it comes to catering and the host can use the money to either make or order food with relative ease.
To book in a private charter Boat Hire Sydney requires two payments, a 50% deposit on confirmation followed by 50% two weeks prior to the departure date. To avoid disappointment, ask your BHS consultant to place a hold, this will allow you a couple of days to pool your funds. In order to track guest's money and ensure prompt payment we've found that creating either a Facebook event page or Google sheet containing each attendee's name helps. This way the host can mark the amount due as well as the amount received (make sure guests use an appropriate reference for easy recognition of payments). On Facebook guests may simply comment "paid" and the host can confirm when/if it has been received – if they haven't then there's nothing like a bit of peer pressure to get things moving! This can also be a useful platform to plan and track food if you decide not to add this into the cost per person, simply post a list of dishes and have people assign their names next to what they will bring so it is clear.
BHS loves a BYO just as much as the next person which is why we've made the process super user-friendly by including cutlery, crockery, serving utensils (with most boats) and crew who are more than happy help serve food and will even do all the washing up / clearing of rubbish. If you've got a little extra cash to splash or simply would prefer to remove the hassle of BYO then consider having your charter catered, you will be surprised at some of the affordable options available!
For more information, check out our booking information and frequently asked questions.