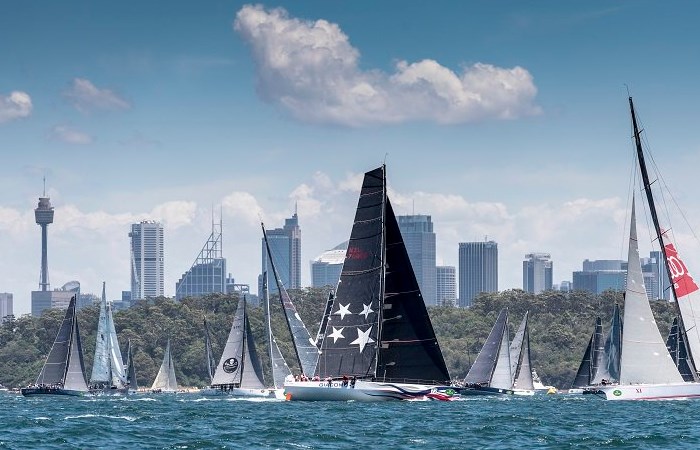 Enjoy The Sydney Hobart Race With A Boat Hire
With the Rolex Sydney Hobart Race fast approaching start planning your boat hire


With the Rolex Sydney Hobart Race fast approaching you might want to prepare for this exciting event by planning a boat hire this year. If you do, be sure to book your boat early as prices and quality vary greatly and the best options are always snapped up first.

The race begins in Sydney Harbour each year on December 26 (Boxing Day) and it is by far the busiest day on the Harbour. The excitement is palpable with people from all walks enjoying the spectacle.
While tens of thousands of people gather on all vantage points on land to watch the start of the race, the real vibe is felt on the water, and by booking a boat hire you can feel this for yourself.


Don't Miss This Huge Event

An icon of Australian summer sport, the Sydney-Hobart is among the world's most widely covered yachting events. Up to 3000 spectator craft are expected to view the race start this year, with competing yachts coming from New Zealand, Great Britain and Sweden, as well as yachts from every state of Australia.


Spectating From The Water For An Awesome View
If you're planning for either a group of friends or your whole family to join you for the event, a boat hire is a perfect way to to create a memorable day. For the best possible view research which locations are the most ideal and be sure to secure your spot early. Check the weather conditions and the regulations for being a member of the spectator fleet on Sydney Harbour on the day of the race.


Be There For The Beginning
With a speed limit of 6 knots there's not too much wake from other craft, making this one of the best days on the Harbour. There's nothing like being on the sidelines as the fleet jostles for position before the start sounds and the fleet takes off in the quest to be first to the Heads.


Enjoying The Event In Style
You can choose to have an active day on the water, or sit back with family and friends. By staying away from the throng, you can choose to enjoy the service of your boat hire crew and have your guests enjoy drinks and lunch on board while listening to the live broadcast of the race start on the Radio.