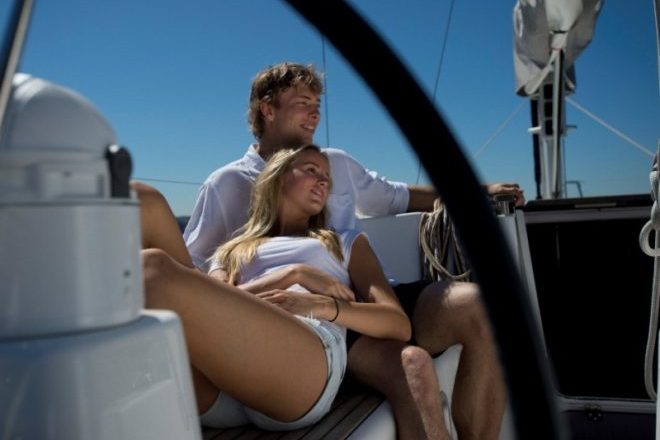 Top 3 Things To Do in Sydney
Sydney lies in one of the world's most beautiful harbours, Sydney Harbour, here we list the top 3 things to do around Sydney Harbour...

Sydney lies in one of the world's most beautiful harbours, Sydney Harbour, which contains a vast area of bays, coves, and beaches that are its major attractions. Its stunning waters are a sight to behold and offer the best vantage point of Sydney's special events all throughout the year. The Harbour Islands retain most of Sydney's rich cultural and historical past while offering the perfect venue for a laid-back lunch or picnic amidst natural settings. With so many things to do in Sydney, a visit is always too short for a visitor.


Sydney Harbour Cruise:

Sydney Harbour is marked by the famous arch of the Harbour Bridge which spans the centre of the city and North Sydney. Day and night, boats and tall ships sail around the harbour and appear as white dots atop its sparkling blue waters. If you happen to be in Sydney for special occasions or special times such as Christmas, New Years Eve or the boat races, then the best way to spend these events is on board any of the luxury Sydney cruise ships. Various operators frequently take passengers around the Harbour for the best views of the Sydney Harbour Bridge and Sydney Opera House. Cruise packages and private charters provide comfortable rides and sumptuous buffets and meals as you sail around the Harbour at a leisurely pace. Enjoy breakfast, brunch, lunch or dinner and sample the exceptional BBQ offerings of the freshest seafoods, tasty chicken skewers, vegetarian entrees and crisp salads. View all boats available for private Sydney Harbour cruises or make an enquiry above.


Romantic Overnight Escape:

Sydney Harbour at night is a sight to behold as the city lights twinkle on the sparkling waters. A private charter on board a luxury yacht will provide everything you need to set the romantic tone of the evening with champagne, fine food and breakfast. Spend the night with a loved one in a comfortable suite. A typical overnight cruise often starts when your very own skipper picks you up at the designated point of departure. Meals and drinks are served as you cruise around the Harbour for 2 hours; after which, your skipper will drop anchor at a secluded spot and bid you good night, and will return the following morning for your breakfast.


Aboriginal Tour:

One of the lesser known things to do in Sydney, the Aboriginal Tour is an informative and entertaining journey where you can learn of the tribal communities which were Sydney's original inhabitants. Special cruises can take you to a Harbour island where you can witness an authentic Aboriginal cultural performance. Enquire about group tickets.