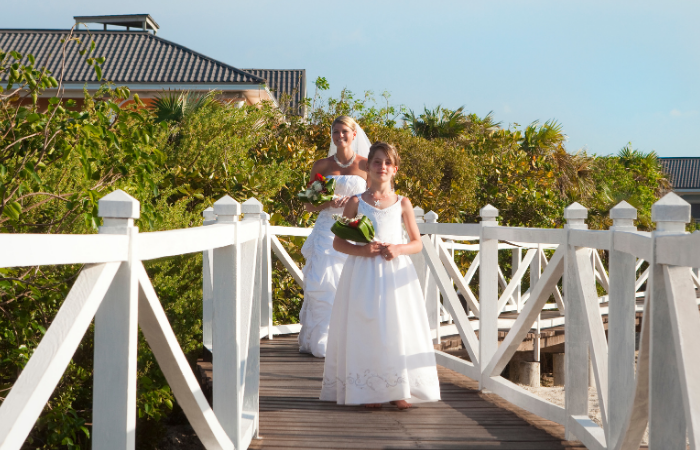 Arrive to your Wedding in Style with a Boat Wedding Transfer
Wedding Transfers don't have to break the bank...
You may have started searching for alternative wedding transportation or even a wedding limousine before stumbling across the idea to charter a boat for the occasion.
Wedding Transfers don't have to break the bank to be awesome. In fact, one of the best and most unique ways to arrive to your dream wedding is affordable, stylish and lots of fun. Just because you may not have booked a Sydney Harbour SuperYacht venue for your wedding, doesn't mean that you can't indulge in some spectacular views of Sydney Harbour on your wedding day!
Why choose a boat transfer as your wedding transportation?
A boat wedding transfer is an excellent choice, and one of the best boat wedding ideas for those who want to incorporate a Sydney Harbour backdrop into their special day.
We understand that a boat ceremony or reception isn't feasible for everyone. We can guarantee you that a boat wedding transfer will be the best decision you make when planning your big day.
Reasons to choose a boat transfer
You might have a bit of time between your wedding ceremony and the reception. There is no better way to bridge the gap than spending it out on the Harbour with your guests or members of the bridal party.
Photos, photos, photos. A wedding is about love, commitment and family, but it is also about taking photos. On a boat transfer, you'll be able to capture truly unique images of your group with the iconic backdrop of Sydney Harbour.
Travelling by car can be stressful, it's hard to escape the Sydney traffic! Unless you charter a boat that is. Hello stress free travel.
Sydney has spectacular weather for a good part of the year. Why spend so much time at an indoor venue and then in a limousine when you could instead spend some of it out in the open air of Sydney Harbour.
Interested in an alternative wedding transfer?
Take advantage of our stunning harbour with a boat wedding transfer on your special day. At Boat Hire Sydney we can arrange a lavish Harbour boat transfer from a pickup location of your choice to your wedding reception venue with champagne and gourmet canapés. Wedding decorations can also be incorporated on request.
Boat Charters on Sydney Harbour are not only an unrivalled wedding transfer facility, but also the perfect opportunity for a photo shoot en route to your post-wedding celebrations- whether it's for just the bride and groom, or several hundreds of guests.
At Boat Hire Sydney we have a wide range of vessels offering both comfort and appeal, you are bound to be blown away and left with memories to last a lifetime.
Wedding Transfer Review
"An amazing way to transfer our wedding party from Lavender Bay to Rose Bay. A very special and unique way to show our interstate and overseas wedding party the magnificent Sydney Harbour." - Andrew