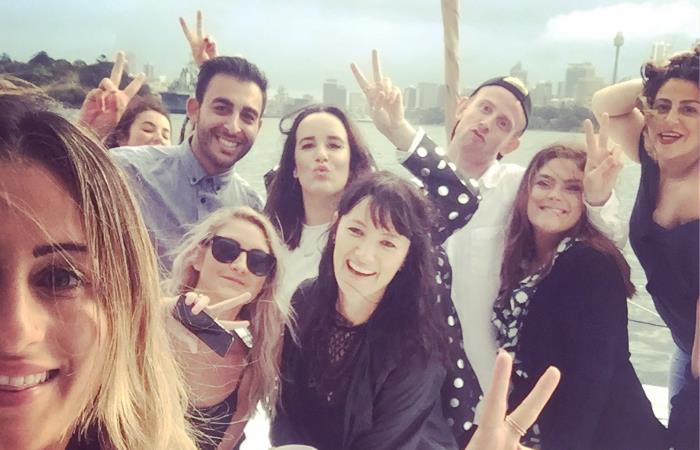 Wet Weather Cruises
So you've been looking forward to your cruise for months and now it's forecast rain?!
We understand that it can be upsetting but fear not - you will have an amazing time regardless but don't take my word for it, see what our past customers have said below.

Before we dive into the proof that wet weather absolutely will not ruin your cruise, I'd like to pass on some wisdom we've learned over the years:

1. Don't pay any attention to the forecast more than 1 day out.
Of course you will anyway (it's only natural) but the reality is that it's impossible to accurately predict the weather on The Harbour for your 4-5 hour cruise.
Even the day before your cruise the forecast could be completely wrong (and so often is).
Even if you have a 95% chance of rain, it is very hard to accurately predict when this will hit the Harbour and it's extremely rare for the rain to be persistent meaning everyone spreads back outside as soon as the shower passes.

2. I've never once heard someone say their event was ruined by the rain.
Floating around our magnificent Harbour with your friends, family or colleagues and some good food & drink from the shelter of your own private boat is still an amazing and thoroughly enjoyable experience no matter what the weather.

3. The Wind is more important than the rain
Cruises will go ahead in wet weather but they will be called off if the skipper deems it unsafe which would be due to extremely strong winds.
You must remember that the Harbour is vast and has many sheltered coves so it is normally possible to find a nice sheltered spot out of the wind.

Just look what these guys have said following their wet cruises: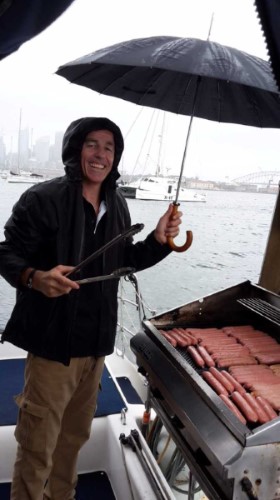 Sarah Tiernan:
Even though we had a wet day for the cruise, the boat was great and had plenty of cover to keep 26/27 people comfortably dry and very warm.
The crew were fantastic and very unimposing. They laid out all the nibbles for us and made the boat that much more comfortable.
Every single person on the boat did not want the cruise to end, even though it was raining!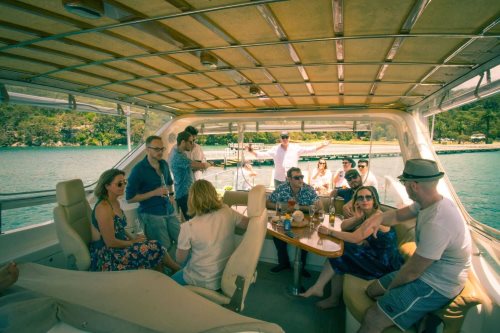 D'Arcy Bush:
Amazing boat, absolutely perfect for our
Christmas party
- so much space and the stand up paddle boards and lilypad added some extra fun! We loved the large indoor space - it bucketed with rain at some point and we hardly even noticed or cared because the boat was so nice.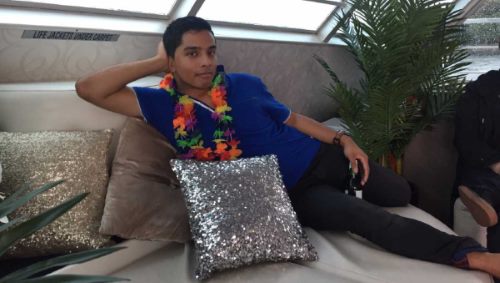 Emily Roberson:
Great day on the boat, even though it was pouring with rain all day we still had a fantastic time!
Doug was so amazing and helpful with all the arrangements! I will be recommended him and this company.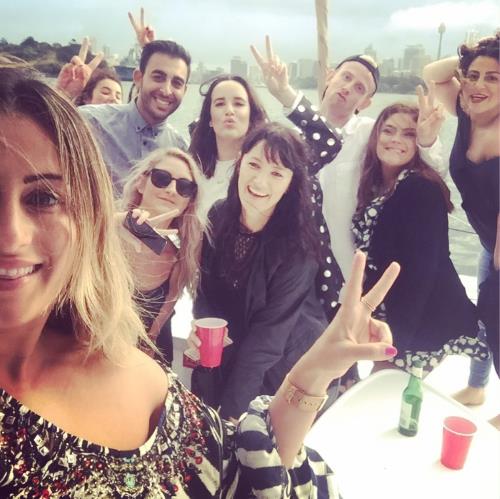 Violet Merhi:
Thank you to Pip and Doug for all their help. I was a stress head but they made sure everything was perfect.
Rain, hail and sun shine! We had the BEST time. We can't wait to be back soon.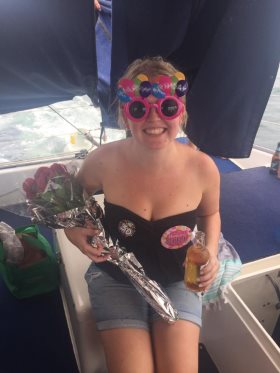 Sarah (left):
Best day I have had in ages and already planning another trip hopefully.
Kate Joveski:
The Enigma is such a gorgeous and luxurious boat, enabling my team to relax and enjoy the harbour sights, even on a rainy afternoon! The catering and service was worthy of a high end restaurant, and the customer services from Boat Hire Sydney was amazing from start to finish.
Susan Caldwell:
A great day for all the staff, that even the rain couldn't ruin. Already thinking about next year!!