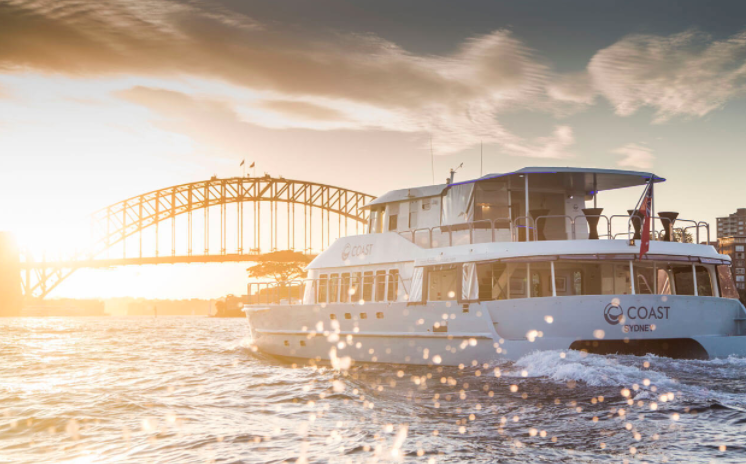 Winter Boat Charters in Sydney Harbour
When contemplating a day, evening or weekend on the harbour...
...One typically pictures clear blue skies, mild waters, long summer sunlight hours, lots of sunblock and swimming. The reasons for chartering a boat in an Australian Summer are plentiful, however Boat Hire Sydney now also presents…
10 Reasons to Charter a Boat this winter:
1. Cost: A large majority of our fleet of vessels offer cheaper hourly off-season or shoulder season rates which can drop by hundreds of dollars per hour!
2. Time: There are also less restrictions around minimum hire durations meaning you can cruise for as little as 2-3hrs if you would prefer. Or spread your money further due to lower hourly rates.
3. Space: While Sydney Harbour in peak summer can sometimes resemble rush hour at spaghetti junction with hundreds of boats, ferries, kayakers etc taking to the seas the winter months offer un-interrupted views and privacy in secluded bays that would be significantly busier in summer.
4. Weather: Did you know that August in Sydney has the highest sunshine percentage of any other month and the period of June – September has the lowest average number of rainy days? Meaning that while the temperature may not be quite high enough for some to swim, the likelihood of rain is lower and the Harbour views can still be enjoyed year round!
5. Adaptable boats: On the off chance you have picked a day with average weather, many of Boat Hire Sydney's family of yachts are highly adaptable to all conditions, meaning in most occasions they are not susceptible to rain nor wind, they feature large indoor spaces and fold down/ wrap around covers for an equally enjoyable experience.
6.Nature: Enjoy the colourful hues of Sydney through Autumn as the trees start change and lose their leaves.
7. Wildlife: Winter is a great time to spot exciting marine life such as Humpback whales who begin to make their way up the east coast of Australia between May and July, retreating from the colder Antarctic waters.
8. Relaxation & Rejuvenation: While the initial excitement of winter's cozy duvet days can be over pretty quick, escape the winter blues and take to the seas for a much needed dose of vitamin D! Use the opportunity to get some fresh air and a fresh take on life that will last you through to Spring.
9. Sports: Commuting to Sydney Olympic Park by car/ public transport sound like a drag? Get a gang together and take advantage of one of BHS's transfers for a much more fun way to get to the game!
10. Vivid: Beat the crowds and secure the best view in Sydney from the Sea. Boat Hire Sydney offers various Vivid Cruises.
Get in touch with our team so that we can start planning an epic winter adventure on the sea!