Adelina is the largest sailing catamaran in the fleet with a max capacity of 47 guests at ease.
We love the large front deck and spacious indoor saloon area with comfortable bench seating around the perimeter.

This boat is great for corporate events and fun but civilized parties.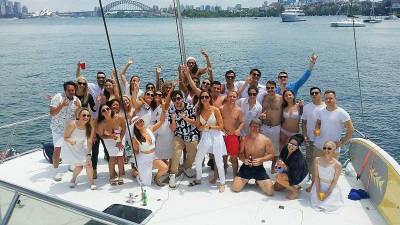 Amazing birthday cruise on the Adelina - This boat has more room and style than a bar or club & you're surrounded by beautiful Sydney Harbour - can't beat this day!
James - Party Boat