Ali B is small enough to cruise close to the shoreline for exploring the many beaches and bays around the harbour, yet large enough to cater for most small to medium size parties.

Ali B is ideally suited to casual as well as the more formal occasion, with quality furniture throughout, including timber chairs, covered seating up top and down below, and tables in all 3 areas when required.

A typical daytime cruise would involve anchoring up for lunch in a sheltered bay for lunch and drinks.

The swimming platform ensures easy swimming access and the 5 ice chests means you're never far from your next drink!

Having just been extensively refurbished, this boat is a sure to impress you and your guests.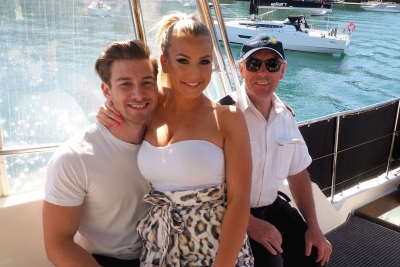 The boat was amazing! Perfect for a big group! Plenty of room to be up the top of the boat in the sun then plenty of room under cover! There is no better way to spend a beautiful day then cruising around Sydney harbour. The best birthday I've ever had!!