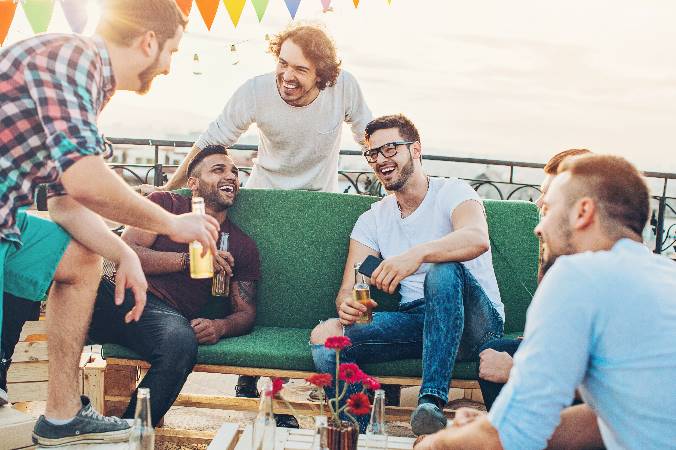 Bucks Parties on the Sydney Harbour
Looking to plan the most outrageous Bucks Party?
It's not as daunting as you imagine planning your best mates (almost) most important day of his life. Especially with Boat Hire Sydney able to accommodate all your desires on a cruise on the Sydney Harbour. With a range of activities available on our vessels, what better way to spend the grooms last precious day of 'freedom' with their closest friends and family on the breathtaking Sydney Harbour! We have a large portfolio of dancers, topless waiters/ waitresses, along with speakers, comedians, karaoke, fishing, water sports, clay bird shooting, casino games and many more on board luxury super yachts on the Sydney Harbour.
Below are two example luxury Buck's party vessels although we have a large range of bucks party boats available for charter
PROMETHEUS
Prometheus accommodates parties of up to 36 guests and with the sleek lines and 360 degree views showcasing the Sydney Harbour, what more could you ask for! Guests are able to experience the beautiful outdoors, day or night, with the large roof opening above the dining table allowing you to experience the ambiance of your surroundings.
Enigma
Enigma is a staple on Sydney Harbour and one of the most loved yachts available to charter. With endless activities available on board it is the perfect vessel for a mans day out! At 65ft, Enigma can accommodate 34 guests and has an extensive list of food and beverages to keep you satisfied throughout the charter. Claybird shooting is just one of the many additional activities available. BYO options are also fully available!
If you are interested in a Sydney Harbour Charter experience, contact the team to make to help you make your day as effortless as possible!