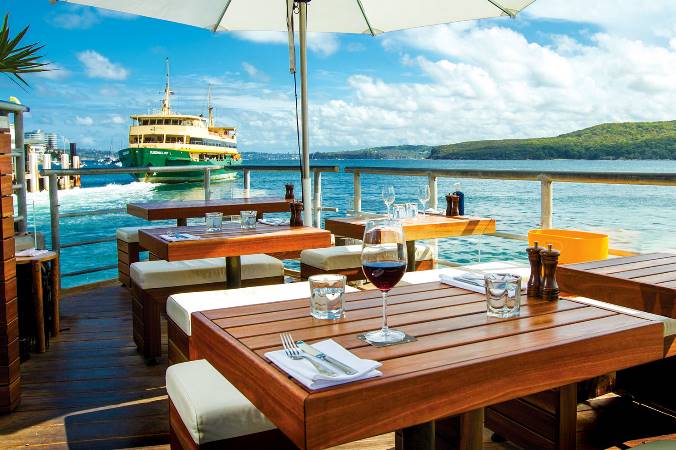 A Perfect Day on Sydney Harbour - Hugo's Manly to Milk Beach
Why not start the day with a cruise to Manly, where the captain drops you off on the iconic Manly Wharf where Hugo's Manly is positioned. The waterfront restaurant offers a wonderful dining experience. Enjoy the sunshine sipping on delicious cocktails prepared by the award-winning bar team, and tasting the different contemporary Italian dishes.
After lunch, the captain takes you on a harbour cruise back to the Eastern Suburbs whilst you enjoy the gorgeous views. Within the Sydney Harbour National Park, Milk Beach is situated at the base of Hermit Bay. It's a small isolated beach with limited access which makes it one of Sydney's Eastern Suburbs well-kept secrets. The beach offers spectacular views of the Sydney skyline with the Sydney Opera House and Harbour Bridge. Enjoy dips in the water cooling down on a hot summers day. Finish the day up with a sunset dinner and drinks on board your private luxury charter boat prepared by the crew from your selected food and beverage package.
Contact us at Boat Hire Sydney to organise a special day on your own luxury boat or super yacht!