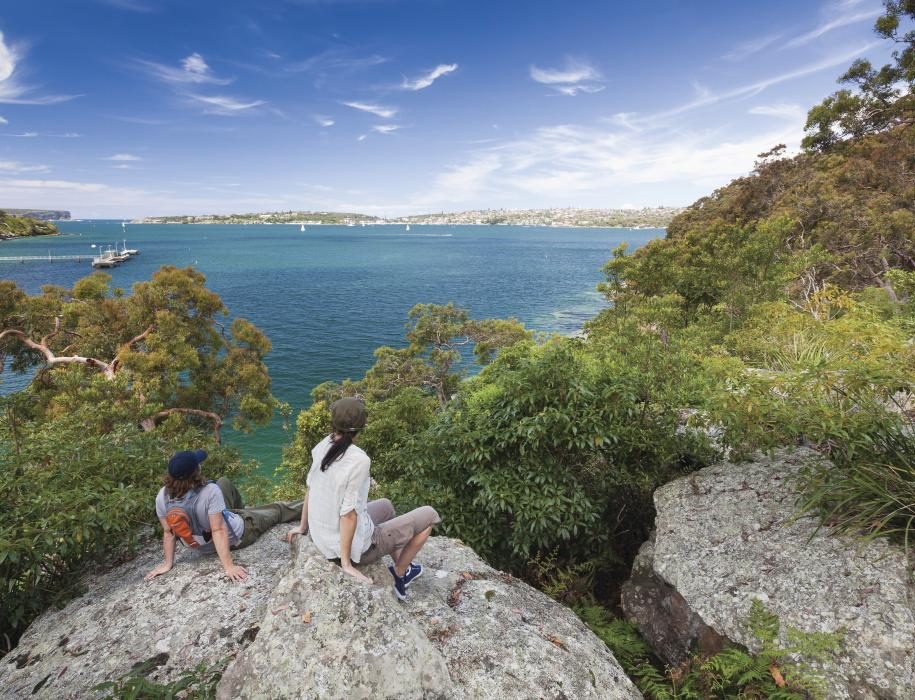 Things To Do In Sydney This Winter
The number of activities available during a Sydney summer are endless
...It's one of the main reasons people flock from all over the world to visit. While it may seem like winter presents more of a challenge when it comes to the weekend 'to do' list Boat Hire Sydney love the quieter side of Sydney and are here to share several office favourites that highlight what makes this city special all year round.
First of all, there's actually less rainy days in winter and the highest percentage of sunshine… who knew! Not only is this an upside to the colder temperatures (which let's be honest, aren't that bad), but generally there are far less visitors and tourists meaning you can actually have a whole beach to yourself – a concept simply unheard of in summer. Check out the full list below:
Walks
Hands up if you're guilty of repeatedly talking about wanting to do the Manly to Spit or Hermitage Foreshore Walk but never actually get round to it. You're not alone, and there's a definite bonus to doing these in winter… The weather is equally as sunny and you can actually do it without finishing looking like a sweaty mess, score! Plus, it's a great way to expose yourself to some nature, fresh air and much needed vitamin D.
Pubs
There's no better time than winter to check out some of Sydney's lesser known pubs. Head to George St in the Rocks for an array of options including the famous Glenmore Hotel and popular Irish joint The Mercantile, which features an amazing live band on Sundays and is the closest you will get to a British Pub feel in Australia. Feast on a perfectly cooked steak at Neighbourhood in Bondi or wash down a chicken schnitty with some mulled wine at The Dog in Clovelly. For the self proclaimed wine connoisseur, you can't go past Surry Hill's The Winery where you can pair your red or white with a cheese board. Other notable mentions include: The Royal Paddington, Lord Dudley Paddington and The Tilbury Hotel Woolloomooloo.
Wildlife
The period of May – November marks the migration of nearly 20,000 Humpback whales who will swim north along Sydney's pretty coastline to find warmer waters. These spectacular creatures can be spotted from various on land viewpoints such as Palm Beach, Fairfax Lookout in Manly, Gap Bluff in Watson's Bay and even the famous Coastal walk from Bondi to Bronte. For a more close-up experience, board a designated whale watching cruise or book a private charter between friends and make a day out of it.
Food
Eat your way around some of Sydneys cultural hubs guilt free with the knowledge that you don't have to be in a bikini for at least a few months. For those on a budget head to Spice Alley which does BYO free of corkage and offers something for everyone in the group including the vegetarian, coeliac and vegan. Try a new Yum Cha spot for lunch on Sunday if you downed a few too many of the aforementioned wines or just as a fun way to dine in the weekend. Try out a new curry at one of the many Indian restaurants or explore Chinatown. For a comforting Italian meal accompanied by some 90s hip hop check out Big Poppas on Oxford St. It also conveniently turns into a night club in the weekends.
Culture
Visit one of Sydney's many museums or art galleries or try out some painting yourself. You don't have to be an art historian or even particularly interested in the subject to still enjoy wandering aimlessly around the expansive hallways and of The Art Gallery of NSW, Australian Museum, Maritime Museum, Hyde Park Barracks Museum or Powerhouse Museum. If doing instead of looking is more your thing then grab a ticket to a Cork and Chroma event where you can sit, chat, paint and drink most nights of the week – perfect for friends and dates. Alternatively, make your way to The Lyric Theatre to watch the hilarious and critically acclaimed Book of Morman, or catch Priscilla Queen of the Dessert while it's in town.
Sport
Sport really kicks up a notch during winter when it comes to the likes of league, rugby and football. With the FIFA world cup currently on what better occasion to pick a random team and jump on the bandwagon and get amongst the atmosphere, combine this with one of the previously mentioned pubs and you're in for a great night. There's also plenty of local and international NRL, AFL and Ruby competitions on (State of Origin, The Bledisloe Cup) so grab a ticket regardless of whether you're a longtime or one-time fan and join the crowds for a fun way to spend a weekend night. If you'd rather participate than watch then why not get a group together for some social indoor netball which will also keep you fit through the colder months! Winter also provides an opportunity to try your hand at some new sports too, such as ice-skating at Bondi or Cathedral Square.
Road Trips
Really make the most of your weekend by escaping the city to one of the several spots less than 3hrs from Sydney. Pick from Hunter Valley where you can rug up, light a fire and crack open a bottle of vino from one of the 150 wineries in the region or the picturesque Blue Mountains. This World Heritage-Listed site is simply awe inspiring and includes many walks as well as quaint country towns to potter around.