The Kirralee is a Seawind Resort 1050 - designed in Australia it is a purpose built charter boat, ideal for parties and get-togethers. One of the most popular features is the open plan layout - rather than having a separate indoor lounge area, the main sheltered area has opened sides and a simple step-through to the front area with soft seating and nets to lounge on.

With the Seawinds being so popular, we have 4 of them in the fleet, this one however is the only one with soft padded seating inside.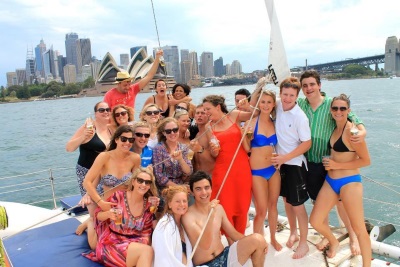 "The best day we've had in Australia" Weather was great, crew were awesome and drinks were flowing!
Emma Cully - Party Boat